2. You will feel the difference in our culture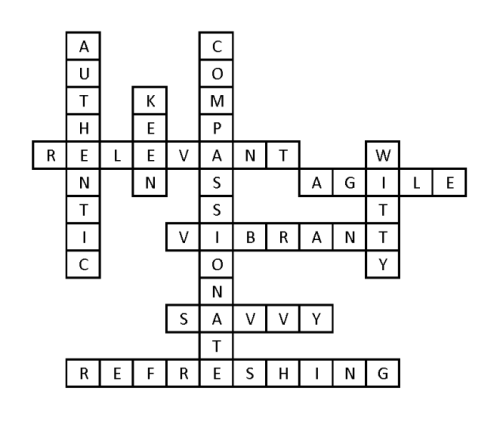 Can a firm have a personality? Not literally of course, but if the majority of people that make up the firm have certain characteristics, they begin to blend together into a "feel" you get when you interact with us. Above are a few of the words we would choose to describe our "personality."
Traditionally, CPA firms have been defined by the following characteristics:
Consist of "good people doing good things"
Professionals know a little about a lot but not a lot about anything
Owners often take clients and staff for granted
Strong focus on client service but little attention given to making the FIRM better
It's all about the billable hour
Never-ending checklists
Minimal accountability
Reluctance to embrace innovative and progressive ideas and new technology
Failure to respect and embrace differences; huge generation gap
Can't see the forest for the trees
Climb over dollar bills to pick up pennies
Sole proprietors sharing office space, with no clear leader or team
Many still are. This is where you will see a difference at DMLO.
And oh, BTW, we aren't following the merger crowd, dealing with ongoing disruptions from big mergers and the unavoidable struggle to integrate and assimilate varying cultures and processes, requiring you to figure out where you fit in and whether your job is even on the line. Our attention and energy will be focused entirely on you.