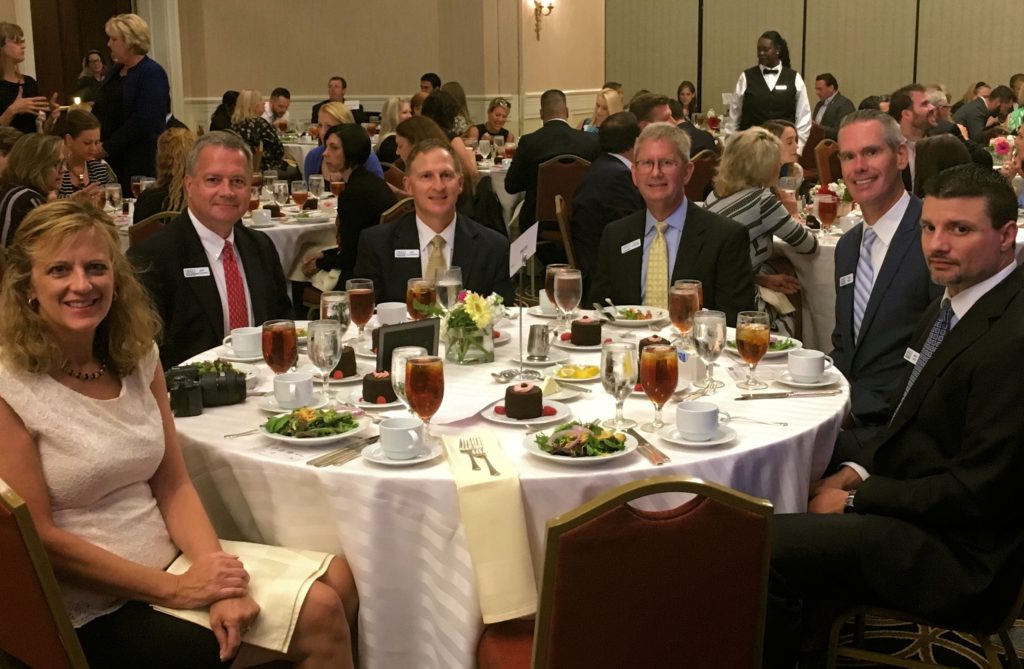 Excerpts from the interview with President Chris Ward:
How many volunteer hours did DMLO employees contribute in 2016?
2,200 hours served individually by our volunteers, in addition to ~4,000 pro bono hours of professional services.
What is a cause close to your heart personally?
It is hard to single out any one cause, as there are so many that I feel drawn to help. Giving back is very important to me personally, and to many others at DMLO. As President, I promote this as a core value and key element of our More than the Numbers brand, and encourage everyone to participate in some way.
How does your volunteer program work?
Serving is not just a 'program' at DMLO. We do have structured events such as our annual DMLO Day of Service, where we send teams out to multiple organizations to serve for a day. We also coordinate internal campaigns, assemble teams to participate in events, sponsor client fundraisers, provide in-kind donations, and encourage employees to serve on not-for-profit boards.
What causes does your company support and why?
As evidenced by the quantity of volunteer hours served, the causes we support are much too lengthy to list. Not-for-profit organizations represent a large segment of our client base, and it is very meaningful for us to be part of their stories. Each mission and cause is worthwhile, and we strive every year to maximize the impact we can have with our resources of time and funds.
We impact our community as a GLI Private 100 Top Investor and a member/sponsor of 1si, as well as partnering with the Louisville Independent Business Alliance in supporting local independent businesses like ours. Our directors and staff serve on various civic and not-for-profit boards and committees. We encourage our staff to participate in programs like Leadership Louisville and Leadership Southern Indiana, where serving others and advancing the mission of community-oriented organizations is a key focus.
We invest in the future of our profession as well, with a significant long-term financial commitment to the KyCPA Educational Foundation's Create A Legacy Campaign, by helping to plan and sponsor the annual KyCPA Business & Accounting Summer Education (BASE) Camp, and by engagement on the Board, committees, and conferences.
Why? We believe our purpose and value extends far beyond simply reporting on financial results or minimizing tax liability for business owners. It is seeing the big picture and being fully engaged with the dreams and goals of those we help, adding our expertise and experience to the mix to achieve much MORE than organizations might accomplish without us.