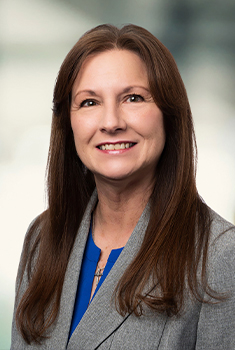 Sherry is a Manager with Deming, Malone, Livesay & Ostroff (DMLO). She is a member of the Assurance team and the Not-for-Profit niche.
Sherry has over fifteen years of experience practicing public accounting. She manages primarily not-for-profit audits and reviews. Sherry also has over fifteen years of experience working in other industries, including as Assistant Controller and Senior Compliance Professional. She also likes to tinker with technology and dissect operational processes to provide useful data analytics, improve efficiencies, and reduce costs.
Education and Certifications
Sherry earned her Bachelor of Science in Business Administration Degree in Accounting from the University of Louisville.  She is licensed to practice as a CPA.
She has attended Focus Louisville (2015) and Focus Southern Indiana (2014).
Professional Memberships and Activities
Professional memberships include the American Institute of Certified Public Accountants, the Kentucky Society of Certified Public Accountants (KyCPA), and Leadership Southern Indiana.
Humana North Star Award (2021) and a Jeffersonville, IN, Rotary Club Volunteer of the Year award
(2018).
Sherry serves as Treasurer for Group Mission Trips (Colorado) and is on the Advisory Committee for Open Door Youth Services (Indiana). She has served on various other boards, participated in numerous charity events, and contributed to a One Southern Indiana Future Leaders Advisory Group as a mentor. Sherry also participated in the Big Shot event at Churchill Downs in 2015.