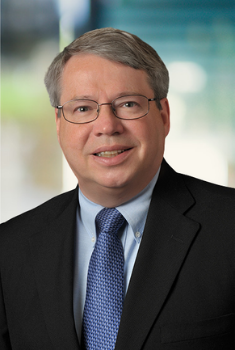 Rich is a Director at Deming, Malone, Livesay & Ostroff (DMLO).
Rich has over 30 years of experience practicing public accounting. He specializes in valuations for divorce, estates and estate planning, gifting, family limited partnerships, SBA loans, and FASB 141 and FASB 142 engagements. His industry expertise includes healthcare, retail, construction, professional services, manufacturing, real estate, and investments. His trial experience includes both Indiana and Kentucky courts with cases of divorce and shareholder disputes.
Rich's prior work experience includes tenure with Deloitte, and with Humana where he worked in mergers & acquisitions, internal audit, operations, and corporate finance.
Education and Certifications
Rich graduated Summa Cum Laude with a Bachelor of Science in Accounting from Indiana University in Bloomington. He is licensed to practice as a CPA in Indiana and Kentucky. Rich earned the Accredited in Business Valuation (ABV) designation in 2005.
Professional Memberships and Activities
Professional memberships include the American Institute of Certified Public Accountants, the Kentucky Society of Certified Public Accountants and the Indiana CPA Society.  Rich serves on the Board of Develop New Albany, Inc., and Silver Heights Camp. He serves on the Finance Committee of the Community Foundation of Southern Indiana and is a member of the Downtown Louisville Rotary Club and the Southern Indiana Estate Planning Council. He also is member of the Indiana Statewide Certified Development Corporation Loan Review Committee and the Horseshoe Foundation Revolving Loan Fund Review Committee.