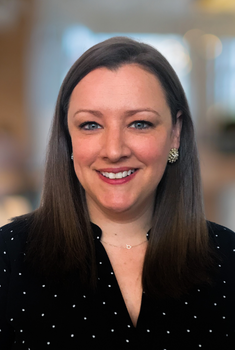 Quinn is a Director with Deming, Malone, Livesay & Ostroff (DMLO). She is a member of the professional services niche.
Quinn has eighteen years of experience practicing public accounting. She specializes in helping business owners in the professional services arena navigate the increasingly complex tax landscape to minimize tax liability, help make compliance as simple as possible, and help them grow their businesses.
Education and Certifications
Quinn earned a Bachelor of Science degree in Accounting from the University of Louisville and is licensed to practice as a CPA.
Professional Memberships and Activities
Professional memberships include the American Institute of Certified Public Accountants, the Kentucky Society of Certified Public Accountants. Quinn is also an allied professional member of the Louisville Bar Association.
Quinn serves as Treasurer for the Network of Entrepreneurial Women, and is the incoming VP of Finance for the Kentuckiana Chapter of the Association for Talent Development.
Business First 20 People To Know In Accounting (2018)