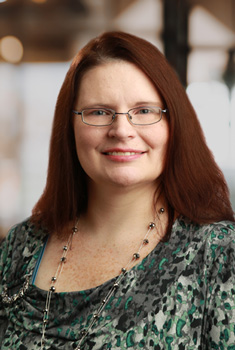 Mindy is a Director with DMLO. She is a member of the Employee Benefit Plan and Not-for-Profit, Government & Long-Term Care Niches. 
Mindy has over twenty years of experience practicing public accounting in Louisville. She specializes in employee benefit plans, and enjoys meeting both tax and auditing needs of her many not-for-profit clients. She also provides audit and compliance services to HUD-assisted entities, and tax consulting and return preparation for small businesses and individuals.
Education and Certifications
Mindy earned both a Bachelor of Science Degree in Accounting and a Masters of Science degree in Sports Administration from the University of Kentucky. She is licensed to practice as a CPA. Mindy earned the AICPA Advanced Defined Contribution Plans Audit Certificate in 2017. She is a member of the KyCPA 2014 Leadership Academy.
Professional Memberships and Activities
Professional memberships include the American Institute of Certified Public Accountants and the Kentucky Society of Certified Public Accountants (KyCPA). Mindy is Chair of the KyCPA Employee Benefits Committee and serves on the Executive Committee of the Louisville Employee Benefit Council (LEBC). Mindy is a regular presenter for the Center for Nonprofit Excellence (CNPE) on topics including internal control, Uniform Guidance audits, and employee benefit plans. 
2012 Business First Forty Under 40
2014 KyCPA Outstanding Committee Chair award
Mindy serves on the Board and on the Finance and Audit Committees of the Epilepsy Foundation of Kentuckiana. Mindy also serves on the national Collegiate Chapter Finance Committee for Delta Zeta and as Financial Advisor and House Corporation Treasurer for the University of Kentucky chapter.