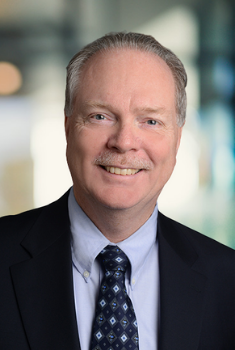 Marc is a Director at Deming, Malone, Livesay & Ostroff (DMLO).
Marc has more than 30 years of experience practicing public accounting, with expertise in audits of local governments, not-for-profits, and Housing and Urban Development (HUD) properties. He also has extensive experience in preparation of financial statements and individual and business taxation. 
Education and Certifications
Marc earned a Bachelor of Science in Accounting from Indiana University, and is licensed to practice as a CPA in Indiana and Kentucky.
Professional Memberships and Activities
Professional memberships include the American Institute of Certified Public Accountants, the Kentucky Society of Certified Public Accountants and the Indiana CPA Society.  Marc is Trustee and Chairman of the Finance Committee for Floyd County Hospital and is President of the Ed Endres Boys & Girls Club of New Albany. He is Past President of the Carnegie Center of Art and History and Board Treasurer for Our Lady of Perpetual Help Catholic Church and School.
Indiana University Alumni Award of Excellence (2005)