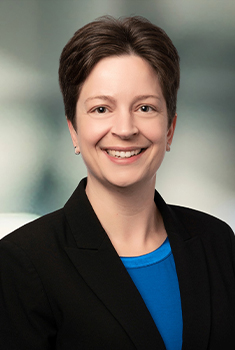 Lesley is an Assurance Manager with DMLO CPAs. She is a member of the Financial Institution/Credit Union and Employee Benefit Plan Niches.
Lesley has over fifteen years of audit experience with financial institutions, including six years in public accounting. She manages financial institution/credit union and employee benefit plan audits.
Education and Certifications
Lesley earned her Master of Science Degree in Accounting and Bachelor of Science Degree in Accounting from the University of Kentucky. She is licensed to practice as a CPA. 
Professional Memberships and Activities
Professional memberships include the American Institute of Certified Public Accountants and the Kentucky Society of Certified Public Accountants (KyCPA).