Dustin Gilchrist, CPA/ABV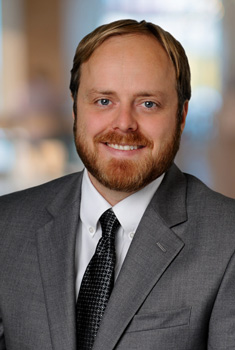 Dustin is a Senior Manager with DMLO CPAs. He manages engagements related to Forensic Accounting, Litigation Support & Business Valuations. He also manages Construction and Credit Union Audits. He enjoys providing solutions to businesses in transitionary periods.
Dustin has over nine years of experience practicing public accounting in Louisville.
Education and Certifications
Dustin is a graduate of the University of South Florida, Tampa, Florida (2012) with a bachelor's degree with majors in accounting and finance.
He is licensed to practice as a CPA.
Successfully passed each section of CPA examination on first attempt (2013-2014).
Accredited in Business Valuation by the American Institute of Certified Public Accountants (2018).
Graduate of Focus Louisville (2018).
Professional Memberships and Activities
Professional memberships include the American Institute of Certified Public Accountants, and the Kentucky Society of Certified Public Accountants (KyCPA). Dustin is a member of the AICPA Business Valuation & Forensic and Litigation Services Section.
Dustin is an Eagle Scout.  He served as an elected Council Member for the City of Lyndon.