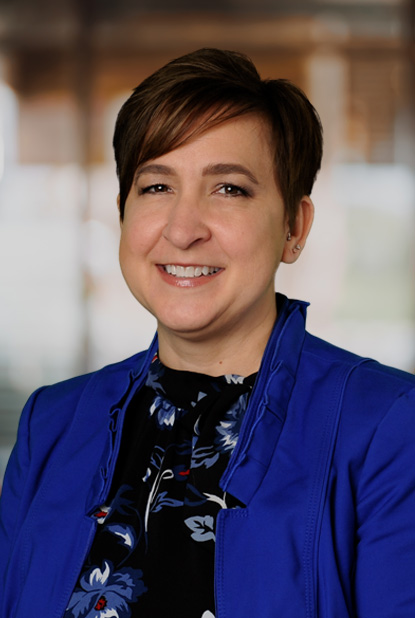 Renee is a Manager with Deming, Malone, Livesay & Ostroff (DMLO). She is a member of the Service Businesses, Hospitality, and Forensic Accounting Niches.
Direct: 502-326-2387 / Fax: 502-326-2487
Renee has over 8 years of experience practicing public accounting in Louisville. She works with all types of clients and especially enjoys working with independent business owners. She provides audit and tax services to small businesses and not-for-profit organizations.
Education and Certifications
Renee earned a Bachelor of Science in Business Administration with an option in accounting. She is licensed to practice as a CPA. In addition, she is a Certified Fraud Examiner, a credential awarded by the Association of Certified Fraud Examiners (ACFE) exclusively to those who have met the ACFE's character, experience and education requirements, demonstrating knowledge in four areas critical to the fight against fraud: Fraudulent Financial Transactions, Fraud Prevention and Deterrence, Legal Elements of Fraud and Fraud Investigation.
Professional Memberships and Activities
Professional memberships include the American Institute of Certified Public Accountants, the Kentucky Society of Certified Public Accountants (KyCPA), the Association of Certified Fraud Examiners (ACFE), and the Kentucky Chapter of the ACFE. Renee has served on the KyCPA Fraud & Forensics Committee.
Renee serves on the Event Planning Committee for the Louisville Independent Business Alliance (LIBA).