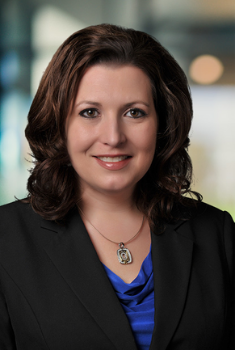 Lisa is a Director at Deming, Malone, Livesay & Ostroff (DMLO).
Lisa has over 15 years of experience practicing public accounting, specializing in audits of not-for-profit organizations, employee benefit plans, Housing and Urban Development (HUD) projects, governmental entities, and small businesses.
As a registered AICPA Peer Reviewer, Lisa has performed numerous peer reviews, helping firms to achieve their goals and enhance the quality of their accounting and auditing practices.
Education and Certifications
Lisa earned a Bachelor of Science in Accounting from Indiana University, and is licensed to practice as a CPA in Indiana and Kentucky. She is also a Chartered Global Management Accountant (CGMA).
Professional Memberships and Activities
Professional memberships include the American Institute of Certified Public Accountants (AICPA), the Kentucky Society of Certified Public Accountants and the Indiana CPA Society (INCPAS).  Lisa is also a member of the Peer Review Program for the AICPA and the Peer Review Committee for the INCPAS. She serves as a volunteer with Junior Achievement.