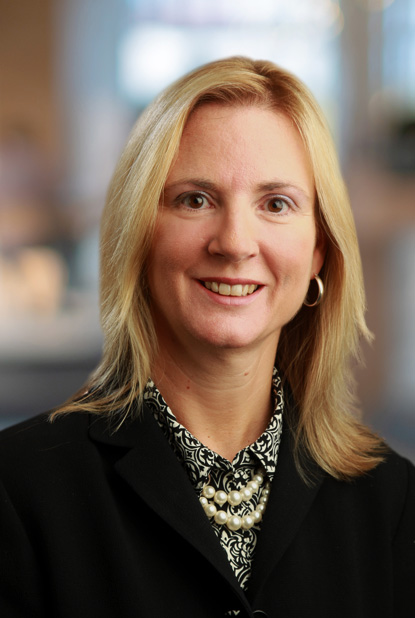 Jennifer is a Director and former President with Deming, Malone, Livesay & Ostroff (DMLO). She is a member of our Employee Benefit Plan, Not-for-Profit, and Long-Term Care Niche Groups.
Direct: 502-326-2373 / Fax: 502-326-2473
Jennifer has over 25 years of experience practicing public accounting in Louisville. She specializes in all audit services, compliance auditing, and business consulting, as well as Medicaid and Medicare reimbursement in the long-term care industry. Jennifer is passionate about helping others succeed, and spends much of her time with clients in an advisory role.
Education and Certifications
Jennifer earned a Bachelor of Science in Accounting from Western Kentucky University, and is licensed to practice as a CPA.
Jennifer is a graduate of Leadership Louisville (2004) and Bingham Fellows (2012).
Professional Memberships and Activities
Professional memberships include the American Institute of Certified Public Accountants and the Kentucky Society of Certified Public Accountants (KyCPA). Jennifer is a past member of the Board of Directors of the KyCPA and served on the Executive Committee and the Emerging Standards Committee. She also served on the Board of the KyCPA Foundation. Jennifer is a member of the Americas Regional Board of Directors of BKR International, a worldwide association of leading accounting firms. Jennifer currently serves on the Board of Directors and Executive Committee of Leadership Louisville. She is a past member of the Board of Directors and former Treasurer of Greater Louisville Inc. She is on the Executive Board and Audit Committee of the Lincoln Heritage Council/BSA, the Colon Cancer Prevention Project Board, and the Cedar Lake Foundation Gala Steering Committee. She is a presenter for the Center for Nonprofit Excellence and LeadingAge Kentucky, speaking on various not-for-profit accounting and governance issues as well as long-term care reimbursement. She serves on the Kentucky Association for Health Care Facilities Payment for Services Committee, the LeadingAge Kentucky Quality Services Committee, as well as the Sullivan University School of Accountancy Advisory Council. Jennifer is also a member of the National Association of Women Business Owners (NAWBO).
2003 Business First 40 Under Forty