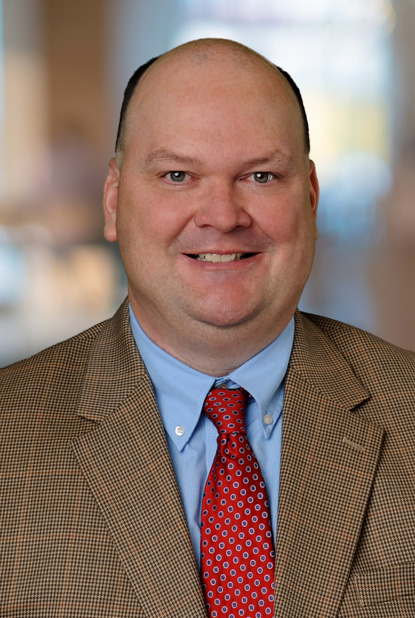 Eric is a Senior Tax Manager with Deming Malone Livesay & Ostroff (DMLO).
Direct: 502-326-2319 / Fax: 502-326-2419
Eric has over 20 years of experience practicing public accounting in Louisville. He is most interested in working with professionals in the #louisville, #kentucky, #indiana, #ohio and #tennessee real estate industry. He has worked with #realestate agents, owners of residential #rental property, and large $150 million commercial real estate businesses throughout his career. Considering an investment in rental or commercial property and want to know the tax implications? He would love the opportunity to speak with you. In addition, he has an interest in personal real estate #investing. He is always open to meeting and discussing real estate.
Education and Certifications
Eric earned a Bachelor of Science in Accounting from the University of Louisville School of Business and is licensed to practice as a CPA.
Professional Memberships and Activities
Professional memberships include the American Institute of Certified Public Accountants and the Kentucky Society of Certified Public Accountants (KyCPA). Eric was a committee member of the Leadership Council of the KyCPA for 4 years as well as serving on the Small Business Committee as member and Chairperson for 4 years.
2010 Chamber of St. Matthews Recruiter of the Year 2010 KYCPA Outstanding Committee Chair 2009 Chamber of St. Matthews New Member of the Year
Writing/Speaking Engagements
Review insurance policies for effects of Pension bill, Business First – November 13, 2006
Avoid year-end surprises resulting from different accounting methods, Business First – December 31, 2007
Watch cash flow to help weather financial storm, Business First – January 26, 2009
Tax credit might have taxpayers paying in the end, The Voice Tribune – April 16, 2009
CPAs can help business owners be prepared for an audit, Business First – January 20, 2012
National Federation of Independent Business – presenter 2007 and 2008
Kentucky Council on Economic Education Life Fundamental$ Money Management Seminars – presenter 2009 and 2010
Eric is currently a board member and Treasurer of the Bluegrass Golf Foundation and Ambassador of Greater Louisville Inc. Eric is a past member of the Board of Directors of the Chamber of St. Matthews where he served as the Treasurer for 2 years.